Historic city centre
Jewels that the visitor doesn't expect Alicante is a city… Continuar leyendo
Request quotation
Language
Tell us which language you want for the tour, we will confirm availability as soon as possible.
Historic city center Alicante tour in English, Spanish, French, Italian…
Date
You choose the date.
Depending on the date, we will suggest the best schedule so you can enjoy the main monuments in the Old Town of Alicante.
Schedule
We advise you on the best time in each case, but you have the final decision.
Historic city centre
what we see
Historical center of Alicante - binded from its origin to the sea and its mountain, the city leaves us a historical legacy worthy of being known and divulged. We, professional guides, take charge of it!
Jewels that the visitor doesn't expect
Alicante is a city with details that the tourist doesn't expect, and one example is the striking sculpture of Saint John the Baptist, the work of Salvador Dalí. It is located inside of the City Hall welcoming the visitor. With an intense golden color, it has on the surface the imprint of the artist's fingers, as well as elements and details that narrate the story of the character in a concise and sober manner. One of the small jewels that we find in the Town Hall of Alicante, but not the only one ...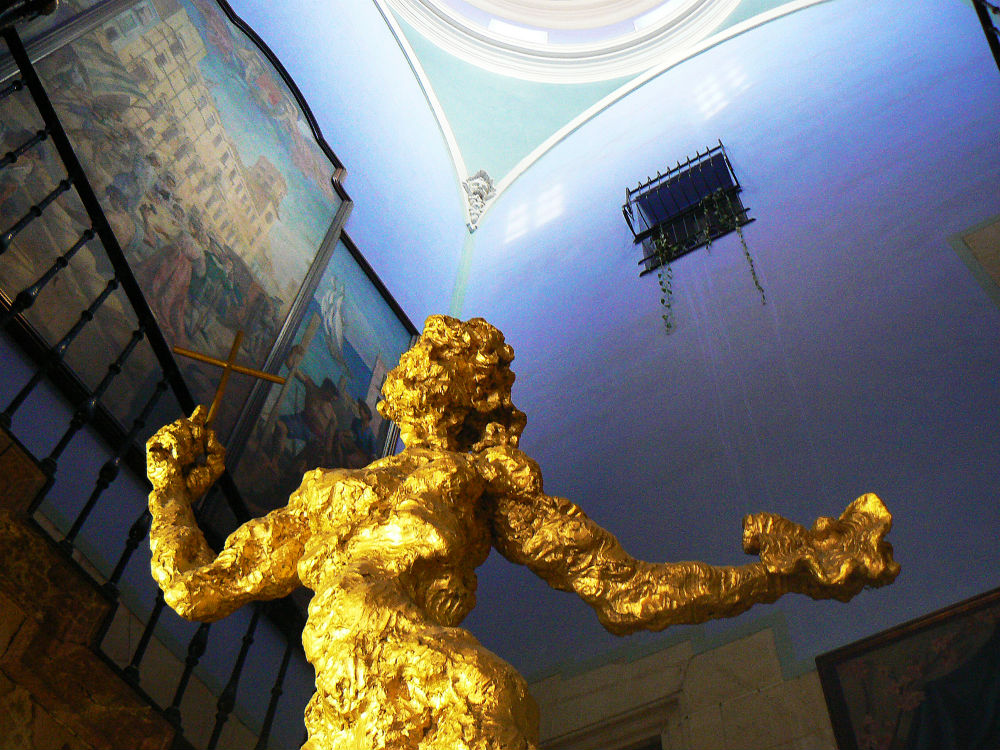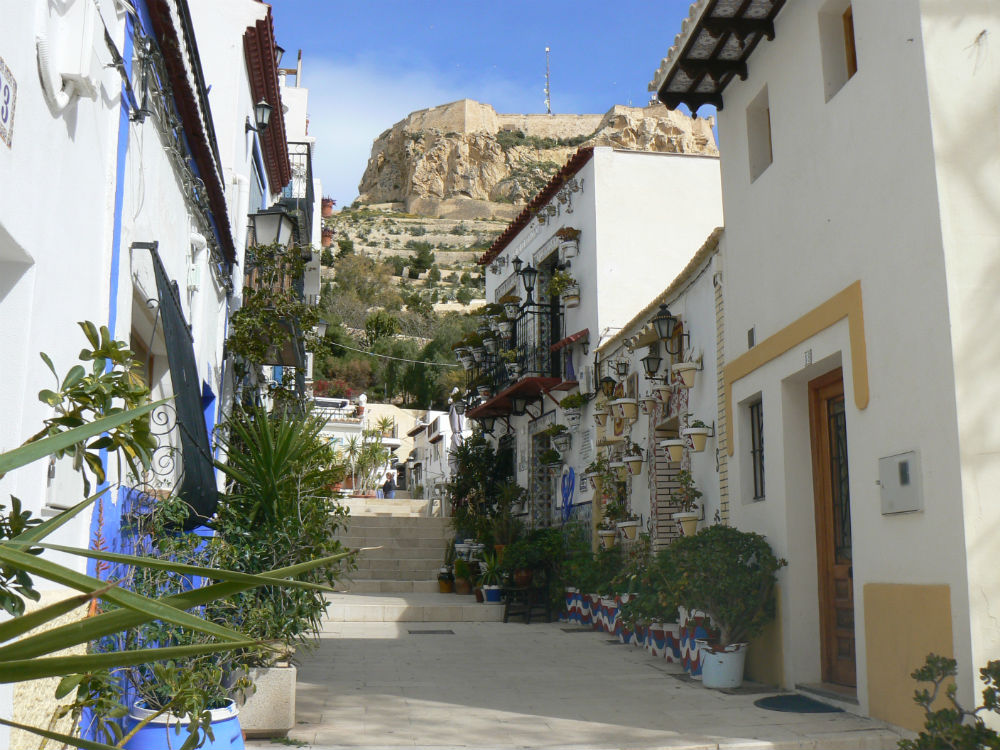 strolling around in Santa Cruz quarter
One of the best things to do in Alicante is to walk, or rather, to stroll through the beautiful and intricate streets of the Santa Cruz neighborhood. Described by many as a typical Andalusian village, the truth is that nothing has to envy to those. Considered the most beautiful neighborhood of Alicante. With its colorful houses, of which it's said that no two are alike, this picturesque and traditional neighborhood is the perfect complement to a visit in the historical center of Alicante.