NIGHT TOUR ALICANTE
NIGHT TOUR ALICANTE
Today there is no touristic city that boasts that you do not have, within its offer of guided tours and tours, a "paranormal" tour. While it is true that some guides in this sector could be described as "from another world" because they do such a good job that it does not seem real, the truth is that, in these tours, both guides and visitors, we are safe from dangers and apparitions. What is undoubted is that it is increasingly fashionable to make visits that seek to inform or disseminate this other side of the history of cities, the dark and macabre part.
PARANORMAL ALICANTE
Many will think that Alicante is not a city with enough content for a route of this style. Obviously, in Free Tour Alicante ® we do not agree, or we would not be writing these lines.
Without going any further, in Alicante we have one of the most important parapsychologists in Spain, Pedro Amorós. This Alicante, specialized in psychophonies, collaborated with the producers of the famous series X-Files (The X-Files) to document one of his episodes. We did not imagine agents Fox Mulder and Dana Scully strolling through the Explanada de España ice cream nougat in hand, but these characters somehow lived a 'paranormal' adventure in fiction documented with our most prestigious Alicante in the field.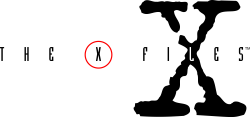 DEATH IN ALICANTE
Crimes, murders, black plague ... all have their place in the history of Alicante. In the Portal de Elche, today a bucolic plaza with its kiosk and its trees, once was executed on the gallows. In the streets of Santa Cruz, the most beautiful neighborhood of Alicante, the black plague and smallpox decimated the population. It is not by chance that it houses the hermitage of San Roque, a saint traditionally associated with the plague and epidemics. In Calle Labradores, now a leisure and drinking area, there are, literally, corpses buried several meters under the ground, some of them found and visible in the Maisonnave Palace.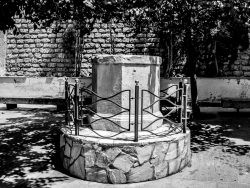 ALICANTE'S THRONE GAME
As fashionable as the famous Game of Thrones series is, we cannot forget that reality far exceeds fiction. A historical event similar to an episode of Game of Thrones was the confrontation between Jaime II and Nicolás Peris. One, King of the Crown of Aragon conquering Alicante; another, governor of the Castle of Santa Bárbara, under the command of Castilla. It is said that Jaime Lanister II El Justo fought sword in hand and killed Nicolás Peris in a duel. And it is said that he refused a Christian burial and broke his body and that today his ghost wanders through the fortress tinkling the keys of the castle, which they could not pluck from the fingers of his corpse.
WAR AND DESTRUCTION
We cannot forget the fateful Spanish Civil War and all the suffering that Alicante experienced, the last city to fall on the Republican side. Dramatic episodes, bombings and also curiosities that we are sure more than one will surprise (all included in our nocturnal Alicante enigmatic tour). One of the places where we will stop talking about these issues will be the Plaza del Doctor Balmis. Why? Because here we find the two sides of the coin: access to an air raid shelter, symbol of destruction and fear, but also a bust of Doctor Balmis, who is credited with a milestone in the history of medicine: spread the vaccine of smallpox in America and the Philippines (at that time Spanish possessions) and thus save who knows how many thousands of human lives. This bust reminds us of the importance of science and Alicante for the history of medicine.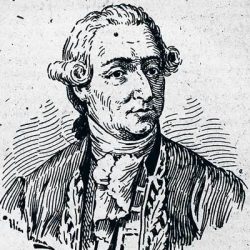 Doctor Balmis, illustrious from Alicante
ALICANTE ENIGMATICA
We hope that these words have been more than enough to encourage you to make our 'free tour' ALICANTE ENIGMÁTICO. And if you have not encouraged, at least reading these lines you take a few curious facts.
Thanks for reading!