Free Tour
Tabarca Island Free Tour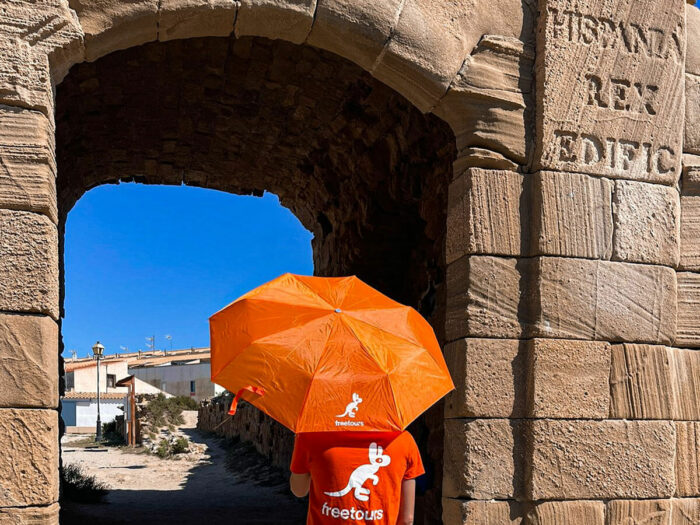 Welcome to Tabarca! the smallest inhabited island in Spain that has a great story to tell. Walk with us through its picturesque streets and beautiful corners where you can breathe the authentic Mediterranean atmosphere.
We will be waiting for you at the port of Tabarca to start the free tour of this charming island off the coast of Alicante.
In Tabarca seems that time has not passed and the first contact with this unique place transports us to its past. We will begin the visit by talking about its history and why it has always been so closely linked to the sea.
We will follow its walled perimeter, built to protect this Mediterranean enclave from pirate raids, until we reach the Llevant Gate.
Speaking of pirates, do you know the difference between a pirate and a privateer? Do you know who the most famous pirates were? We will make a stop in the main square of Tabarca to immerse ourselves in the pirate life and its relationship with the island's past, surely a certain Barbarossa rings a bell?
Next, we will approach the church of San Pedro and San Pablo, built for the spiritual help of its inhabitants.
We cross the Plaza de Baillencourt, the last gate in the wall, until we reach the Mirador del Salvador viewpoint. As we contemplate the purity of its waters we will understand why it was the first marine reserve to be recognised as such in Spain.
If you are a lover of legends, you will like to accompany us to the Cova del Llop Marí, where we will learn about the most famous mystery related to this marine grotto.
We will continue our walk to the main beach, revealing other curiosities about the life of the islanders, their culture and festivals of Tabarca.
We cannot finish this free tour without talking about the gastronomy, because it is another of the wonders that the island hides. We will tell you which are its star dishes and we will give you the best recommendations to put these tips into practice or, better said, to the table.
Reviews
Read what other customers say about us
Reviews